Click to download the press materials:
2. Hi-Res Images (Google Drive)
---
Looking for ways to upskill yourself at work? Do you find yourself in the middle of office politics and find it hard to cope?
In today's volatile working environment, it has become extremely crucial for working professionals – young and old – to stay on top of one's career game and maneuver around challenging workplaces. However, this has become an increasingly difficult obstacle to overcome with many seeking additional help outside of one's workplace.
To meet the needs of today's workforce, Kuick Culture presents a series of learning experiences that is specifically targeted towards those who seek to develop one's self professionally. Each learning experience is hosted by its stable of hosts including award-winning learning gamification gurus from Think Codex and philanthropists and management-skilled speakers from emerging platform New Minds. These interactive and insightful learning opportunities provide a conducive environment for working professionals to learn and practice various tried-and-tested theories and concepts that can be easily applied at one's workplace.
The learning experiences will run from 27 February until 13 March 2019 in various locations across the Klang Valley.
For more information and to book your seat, log onto www.kuickculture.com today!
Full list of learning experiences below.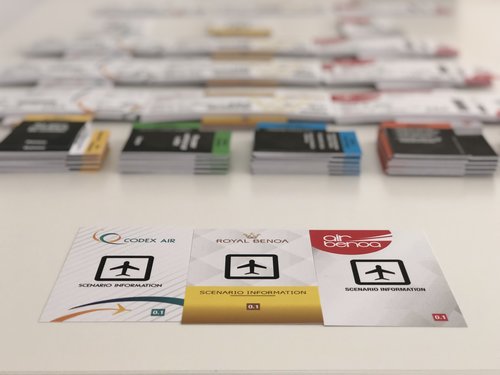 (1) CENTRIC Customer Service Excellence Simulation Demo Session
Host: Andrew Lau – Think Codex
To make customers happy, it requires customer service executives to be enthusiastic & committed towards serving them, including putting in every possible effort to delight and create an amazing experience.
Think Codex's CENTRIC Customer Service Excellence Simulation brings all this into play in a team-based competitive environment. The simulation focuses on service excellence, service quality, service recovery, situational awareness and value creation.
Learning objectives include:
Understand and apply customer service theory & best practices.
Identify personal effectiveness & practice continuous improvement actions in the workplace.
Consolidate customer & observer feedback to create a personal improvement plan.
Apply situational awareness to improve customer's experience.
Understand the difference between the motivators and hygiene factors of customer satisfaction.
To book your seat, log onto https://www.kuickculture.com/experiences/centric-customer-service-excellence-simulation/
Day/Date: Wednesday, 27 February 2019
Time: 9.00am – 12.00pm
Venue: Chicago Room @ iSpace PJ (8, Jalan PJU 8/8A, Damansara Perdana, 47820 Petaling Jaya, Selangor)
Price: FREE
Day/Date: Wednesday, 27 February 2019
Time: 1.30pm – 5.00pm
Venue: Chicago Room @ iSpace PJ (8, Jalan PJU 8/8A, Damansara Perdana, 47820 Petaling Jaya, Selangor)
Price: FREE
(2) ALLOCATE Strategic Thinking Simulation Demo Session
Host: Sufiz Mohd Suffian – Think Codex
A great strategy that involves balancing the complexities around delivering results, limited resources, evolving markets, competitive rivals, leveraging the right opportunities, and managing risks. As a leader, are YOU equipped?
Think Codex's ALLOCATE Strategic Thinking Simulation plunges participants into a competitive environment with real world business scenarios where teams play against each other to secure contacts with finite resources, while striving to reach revenue targets.
Learning objectives include:
Master the 5 key components of being a strategic thinker.
Acquire and apply 3 key tools for crafting and planning strategy used by top companies in the world.
Develop better foresight and comprehension in solving key strategic challenges.
Take away a strategic implementation plan for your organisation.
To book your seat, log onto https://www.kuickculture.com/experiences/allocate-strategic-thinking-simulation/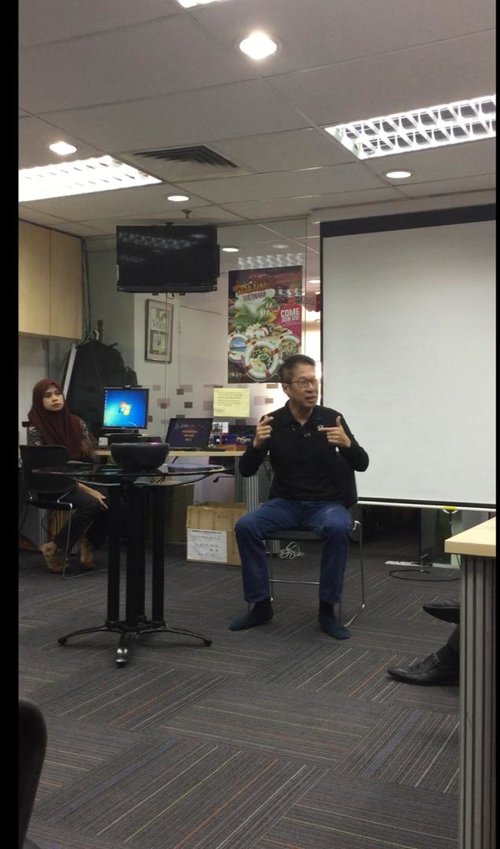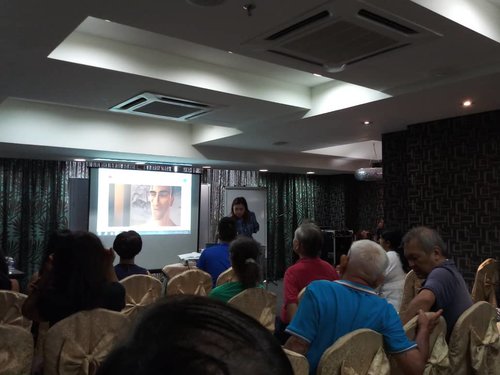 Available Days/Dates:
Wednesday, 27 February 2019
Wednesday, 13 March 2019
Time: 7.00pm – 9.00pm
Venue: The Gravy Factory, Level 5, Jalan Stesen Sentral 3, 50470 Kuala Lumpur
Price: FREE

(3) STOP Office Politics and Burnout
Host/s: Clement Beng & Pauline Khoon – New Minds
STOP Office Kepoh Politics and Burnout is a platform for office staff to release their pent-up emotions in a stress-free environment. People will get to share and receive insights and solutions from others who are also in a similar situation. Our mission is to help the human race handle stress emotions in a fast-paced working environment.

Program includes:
Active participation by guests to share office 'politics'
Brainstorming
Techniques to remove pent-up or negative emotions
Q&A forum
To book your seat, log onto https://www.kuickculture.com/experiences/stop-office-kepoh-polictics-and-burnout/
NOTES TO EDITOR
About Kuick Culture
Kuick Culture is a community-centric learning marketplace where hosts can list learning experiences – ranging from hands-on workshops, in-depth tours to insightful sharing sessions – that guests can discover and book. Kuick Culture connects passionate and knowledgeable hosts with hungry-to-learn guests, encouraging and facilitating the discovery of learning something new.
Our aim is to inspire and encourage people to embark on the culture of lifelong learning to enrich one's life through immersing oneself into the world of others – be it a talented silkscreen painter, interior design connoisseur or a tech guru.
For more information and updates, check out the website at www.kuickculture.com and follow @KuickCulture on Facebook – https://www.facebook.com/kuickculture/ and Instagram – https://www.instagram.com/kuickculture/.
To get in touch, email hello@kuickculture.com.
#KuickCulture
About The Hosts
About New Minds
New Minds is an emerging platform in organic learning and discovery within oneself. They focus on delivering solutions to individuals on how the mind works and how to unleash the energy of awareness using the Power of Concentration. By applying all these organic methods, individuals are able to achieve greatness in all levels of life.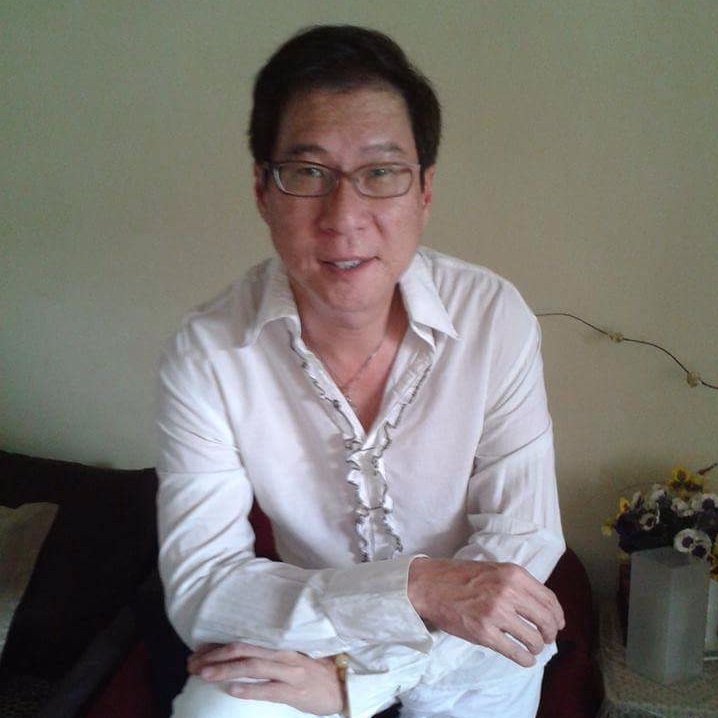 Clement Beng of New Minds
Clement has an exceptional level of versatility from a wide array of managerial and problem solving skills in sales and marketing and strategic planning accumulated in over two decades. He is energetic, entertaining and a good communicator in people, business and management skills. He is passionate in inspiring lives and transforming people.
Pauline Khoon of New Minds
Pauline is a dedicated philanthropist, corporate speaker, writer, energy healer and mindfulness meditation facilitator with more than 7 years of experience. She is committed to help make life better with a purpose for every individual. Pauline brings her unique talent for making your life complex simple as she distills the concepts of wholesomeness into your daily practical lives.
About Think Codex
Think Codex is an award-winning leader in Learning Gamification solutions based in Malaysia, with R&D partners in the USA, UK, Netherlands, Singapore, & Australia. They are a gamification organisation that develops simulations focused on behaviour change, which leads to actual business results. They embed world class content and habit building models into a safe and engaging environment. This allows learners to test out their ideas and receive instant feedback.
Andrew Lau of Think Codex
Andrew Lau is the CEO and founder of Think Codex – a multiple award-winning Gamification Organization. In gamification, Andrew has been trained by An Coppens (Top 10 Gamification Gurus Globally). He is the Malaysian Ambassador for GamFed (International Gamification Confederation), an European based association of gamification experts. Andrew has been providing gamification consulting for companies such as AIA, Shell, Axiata and PLUS on projects related to sales, customer service, employee engagement and app development.
Sufiz Mohd Suffian of Think Codex
Sufiz Mohd Suffian is a simulation trainer and the Head of Business Development of Think Codex – an award-winning learning gamification organization. Sufiz graduated from Monash University Australia with a Bachelors in Business and Commerce majoring in Management and Marketing. After joining the Think Codex team, Sufiz has been trained in the art of design thinking and learning gamification. Sufiz has conducted multiple training sessions from high potentials to managers, including companies like Axiata Group, KWAP (Kumpulan Wang Persaraan), and IJM Corporation Berhad. Sufiz has been described to be highly efficient, articulate, well-read, knowledgeable, and adept at managing the energy and engagement of the participants in the room.

---
Click to download the press materials: